Jam Factory at Seppeltsfield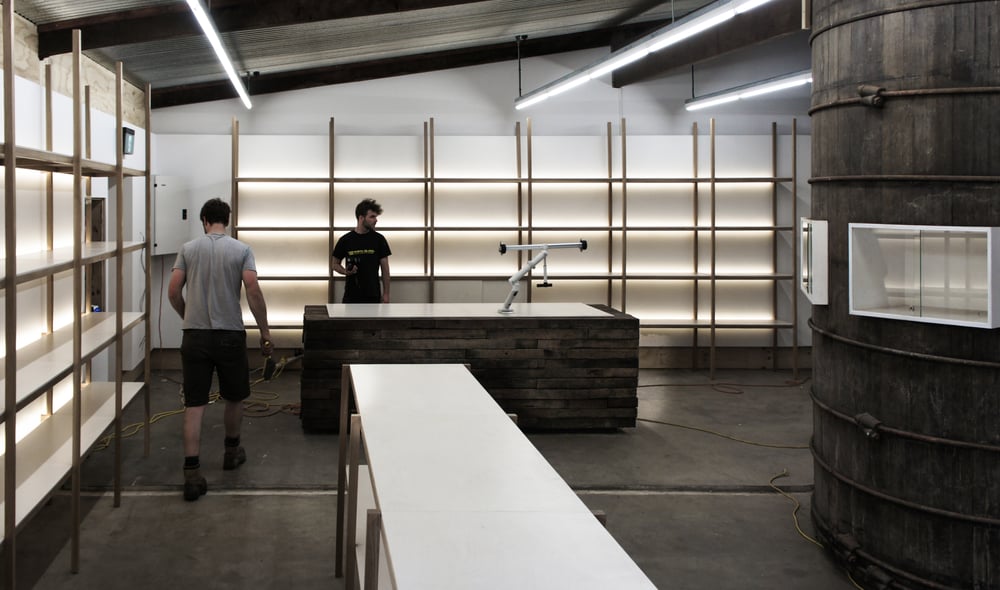 The Jam Factory satellite retail fit-out at Seppeltsfield was designed, manufactured and installed by the Jam Factory furniture associates in 2013.
The retail space is situated in the original stone stable building (19850) at Seppeltsfield, one of Australia's oldest wineries. The design references the surroundings and significant cultural heritage of it's location.
White 'ribbon' paneling continues throughout the shop and gallery spaces and serves to bind the two spaces together. Acting as a backdrop for the retail space, the ribbon then becomes the hanging surface in the gallery space.
The trellis shelving system gains inspiration from the vineyards vertical and horizontal parallel forms and features fine hidden joinery and LED lighting. Two three-meter high port vats were craned into the space and serve as both storage and display. The point of sales counter features reclaimed Jarrah, which was found on site and used to simulate a stack of timber and features internal cabinetry.
Collaborators include: Adam Cantwell, Andrew Gregg, Daniel Guest, Matt Taylor, Miao Wang, Steven Soeffky and Tom Mirrams
Photos: Tom Roschi